In the second edition of "Missing Chapters," narrating the political baggage Senator Joni Ernst excluded from her memoir, the Iowa Democratic Party has made public a chapter that doesn't just define Ernst's political career – but also threatens her vulnerable re-election: "Standing Against Health Care, From Des Moines to D.C."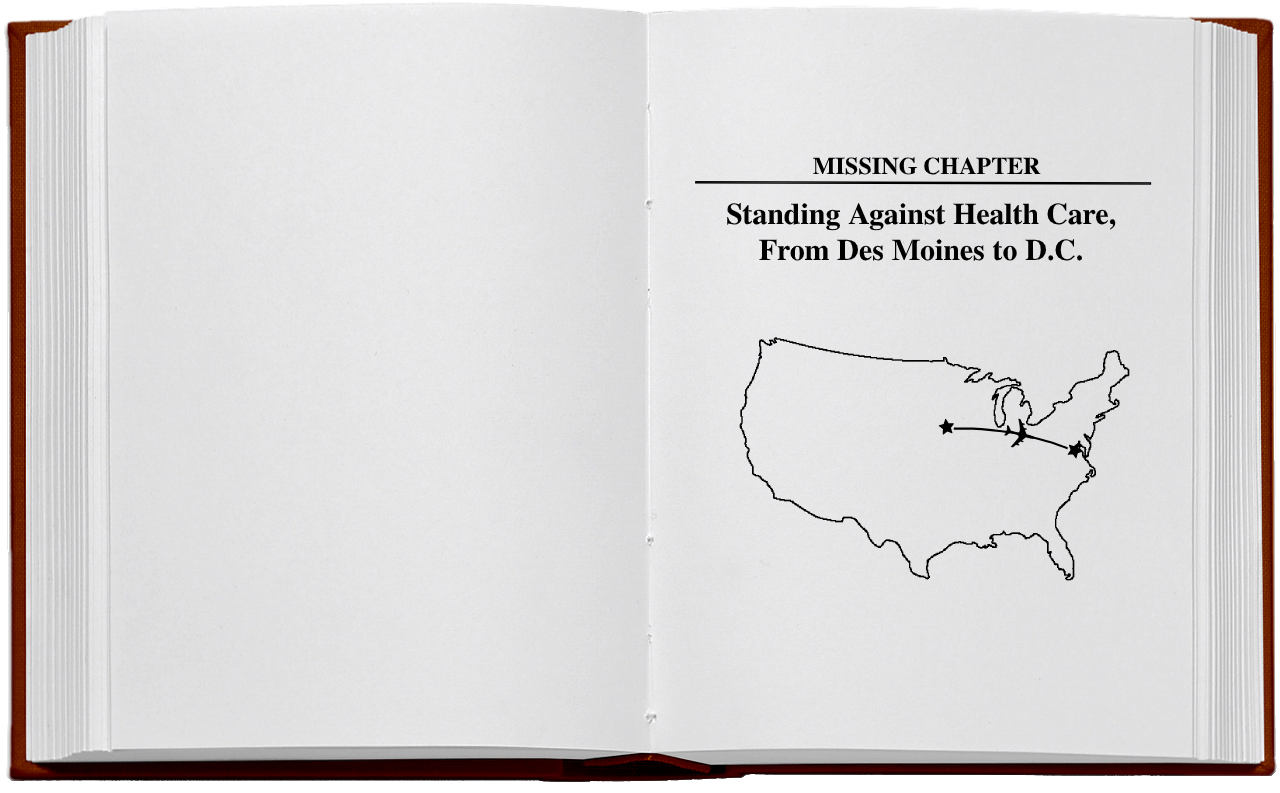 From the early moments in 2011 when sworn in as an Iowa State Senator, through her half-decade of extreme partisanship in Washington, Senator Ernst was able to elevate her status in the GOP by standing in the way of health coverage from Iowans. After Iowa lawmakers passed Medicaid expansion, then-State Senator Ernst tied her run for U.S. Senate to ardent extremism against the critical health coverage for now 150,000 Iowans, and vowed to repeal the Affordable Care Act and new health expansions the moment she arrived in Washington.
Fast forward six years, Senator Ernst's re-election is paying the price for putting Iowans' health care on the line. Her approval rating has plummeted after leading efforts to undermine coverage protections for pre-existing conditions, dismantle Iowa's Medicaid expansion, stand in the way of prescription drug price reforms, gut funding for Medicare, and make it harder for the uninsured to gain health coverage during the COVID-19 pandemic.
Polls show this election will come down to health care – and no amount of election-year flip flops will prevent Iowans from holding Senator Ernst accountable for her anti-health care agenda in November.Additionally, don't miss yesterday's Missing Chapter: The Koch Brothers Conference That Launched Senator Ernst's Political Career.