PARTY LEADERSHIP
For all media inquiries, please email press@iowademocrats.org. Thank you!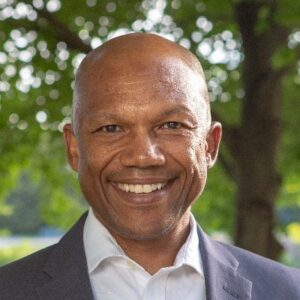 Ross Wilburn is an Iowa State Representative for Ames. A former mayor and city council member, he has a long record of public service. With a Master's in Social Work, Ross has 32 years of experience in non-profit human services, educational, and governmental organizations locally and nationally.
He currently lives in Ames and has two adult children.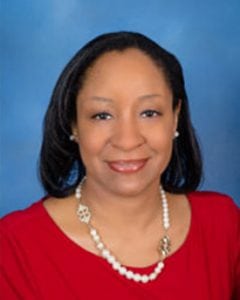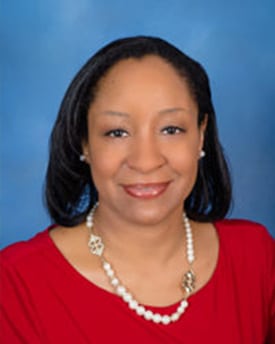 June Owens serves as 1st Vice Chair of the Iowa Democratic Party, a position she was elected to in December 2019. She is a champion for inclusion and breaking down barriers in Iowa as the first African American woman to serve as a vice chair in the Party, as well as the first to serve as a DNC member from the state.
June is a vocal advocate for Iowa Democrats on the regional and national level, but she is truly passionate about grassroots organizing within neighborhoods. She supports candidates up and down the ticket by helping to lead efforts like the IDP's Build Our Bench Program to recruit and train the next generation of Iowa leadership. June's commitment to engagement includes faithful participation over the years to increase voter registration, voter education and voter outreach activities.
As leader of the Iowa Democrats Care Program, June has connected the state's constituency caucuses, county parties and neighborhood groups together to complete acts of service and philanthropy to directly impact Iowa's communities and demonstrate Democratic values. June is committed to providing party-building support at every level, and she was inducted into the IDP's Hall of Fame in recognition of her efforts.
June is an active member of the Association for State Democratic Committees (ASDC) where she was appointed to serve on the Rules and By-laws Committee.
A Des Moines resident, June is a member of several community organizations including, but not limited to: the Greater Des Moines Leadership Institute (former member of the Board of Governors) and Delta Sigma Theta Sorority, Inc.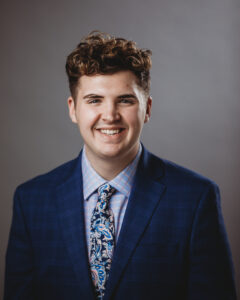 Tanner Halleran was elected 2nd Vice Chair of the Iowa Democratic Party in the fall of 2019. A lifelong Iowan and resident of Sigourney, Halleran got involved in local and state politics during the 2016 cycle. At 17 and a half, he was elected as the youngest County Chair in the state, leading Keokuk County.
Since getting involved and being elected County Chair, Halleran has also held positions within the 2nd District Democrats and College and Young Democrats of Iowa's Executive Boards. From this position, he hopes to promote issues of accessibility for youth and rural Democrats, as well as working overall to strengthen the Iowa Democratic Party.