The following Iowans will be inducted into the Hall of Fame at our Celebration Event on June 9th in Cedar Rapids: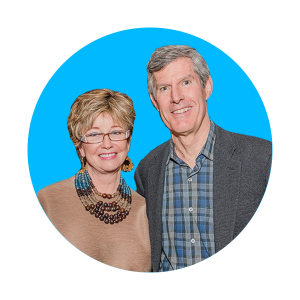 Fred and Charlotte Hubbell, Outstanding Supporters
Fred and Charlotte Hubbell have spent their lives investing in Iowa and working to better their community by expanding access to health care, improving mental health services, increasing access to higher education opportunities, and working to improve air and water quality.
For decades, Fred and Charlotte have been fighting to increase access to quality, affordable health care for every Iowan through their work with Planned Parenthood; Fred served as chair of the Iowa Planned Parenthood board and Mid-Iowa organization in 1984, as well as on the board of Mercy Medical Center. Fred has also served on the Iowa College Foundation Board and the Simpson College Board, and Charlotte served on the University of Iowa Law School Advisory Board. They personally sponsor numerous scholarships to expand higher education opportunities to more Iowans.
Charlotte and Fred have been tireless voices for progressive causes that benefit our communities. After the state slashed mental health funding, they stepped up to help address the mental health crisis by supporting Broadlawns Medical Center in increasing mental health beds by 50 percent and adding two new psychiatrists.
Fred has twice served Iowans under Governor Culver — in 2007 he lead the Iowa Power Fund, helping Iowa invest and become a leader in renewable energy, and in 2009, he helped clean up the Iowa Department of Economic Development following a disastrous film tax scandal.
Charlotte co-founded the Iowa Environmental Council and served on the Iowa Environmental Protection Commission, including serving as its Chair for three years. Additionally, following the 2008 flood in Eastern Iowa, Fred helped lead a disaster relief campaign, The Embrace Iowa – 2008 Iowa Disaster Fund, raising $8 million for local organizations aiding flood victims.
Charlotte and Fred have been tireless progressives and strong Democrats. Fred most recently ran to serve Iowa as governor in 2018. Fred and Charlotte met while they were attending law school in Iowa City. They now live in Des Moines and have three adult children and four grandchildren.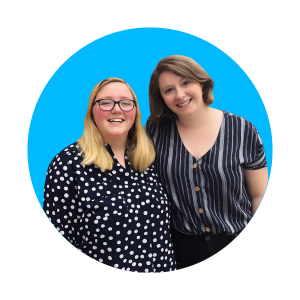 College and Young Democrats of Iowa, Outstanding SCC Member
College and Young Democrats of Iowa (CYDI) are represented on the State Central Committee and have advocated for necessary progressive change for the IDP's governing body.
Olivia Habinck is the President of CYDI. She has worked at the Iowa State Senate, the Iowa Democratic Party, graduated from DMACC and will be attending the University of Northern Iowa this fall.
Meg Card is the Vice President of CYDI and the digital education coordinator for Dept. of Cultural Affairs. She organized her community for the 2016 coordinated campaign, served as legislative aide to now House Leader Todd Prichard, worked at the Jimmy Carter Center, and is a graduate of the University of South Dakota.
Under their leadership, CYDI has dramatically transformed, increasing statewide membership, welcoming new chapters, and implementing new programs including a Spring and Fall Conference.
Sioux County Democrats, Outstanding Democratic Party Chair
Offering progressive politics in one of Iowa's most conservative counties, Sioux County Democrats have become a recognized presence in the last five years. They sharpened their visual identity and rebranded their organization. They doubled the size of their central committee, offered educational forums, held Winter Picnic fundraisers, staffed display tables at college fairs, and hosted candidate appearances and a congressional debate.
The Sioux County Democrats expanded the number of caucus sites leading to record midterm attendance in 2018. Members regularly submit letters to the editor and participate in Better Representation rallies, working with many others to defeat and replace Rep. Steve King.
Pictured here are Kim Van Es, Vice Chair; Becky Drissell, Treasurer; Anita Cirulis, Secretary; Travis Andersen, Chair.
Cindy & Elwood Garlock, Outstanding Activist
Elwood & Cindy Garlock are both retired teachers in Linn County. Both have taken many roles in campaigns from canvassing and phone banking all the way to running their own location as site leaders. After the 2016 election, they became leaders within the Indivisible group. They launched LTE campaigns focused on healthcare, rural issues, and immigration. They helped organize weekly coffee and rallies to set the narrative against Rod Blum and push back against the Trump Agenda.
During the 2018 election, they served as volunteers for both the Campaign for Iowa and Abby Finkenauer. They have continued to host weekly coffees and rallies in 2019. They are dependable and their work is always going to be personal. They are organizers that compliment each other well.  Both have supported up and coming women leaders in their community and beyond Cedar Rapids.
Representative Ras Smith, Rising Star
Rep. Ras Smith was born in Waterloo, IA and graduated from the University of Northern Iowa with a degree in Exercise Science. Ras is currently finishing his Master's degree in Leisure, Youth and Human Services at the University of Northern Iowa and was elected to the Iowa House of Representatives in 2016.
As a member of the community Ras has focused on mentoring youth, faith outreach, and promoting healthy exercise initiatives. Professionally, Ras has worked with the Juvenile Court system and for Four Oaks agency providing youth counseling and assisting troubled youth in being rehabilitated to pursue a more positive future.  Most recently, hard worked with the organizations Communities In Schools and the George Washington Carver Academy.